I did some reading today and discovered that
bacillus thuringiensis
, or BT as it is commonly known, is the preferred method for getting rid of cabbage worms.
It's an organic pesticide. The worms eat it and die. I picked some up a
Lowes
today. At $11, I thought it was kind of expensive. The bottle is 16 oz, and only need one Tbsp. per gallon of water. With a ratio like that, this stuff ought to last me a while.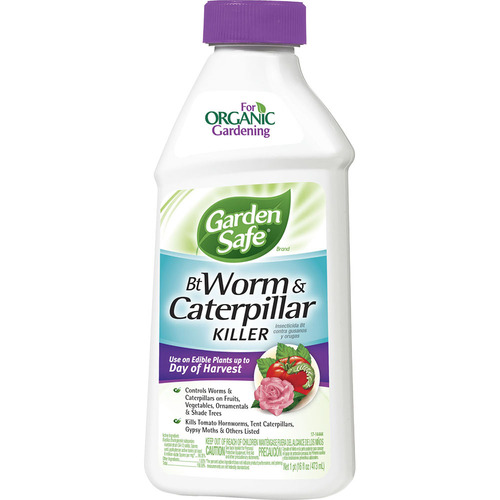 I mixed some in the required ratio and put it into a
spray bottle
(also from Lowes). Then I went around my yard and sprayed the few plants I had left. I don't know how well it worked. Some of the plants stayed wet, and others just repelled the water and it ran right off. I guess I'll just have to wait and see. The bottle said that it needs to be applied weekly, and that you shouldn't apply it on the same day you harvest (duh!). From what I read, you can ingest the stuff, but I don't think I'll be taking that chance. I don't plan on applying the stuff for a week before I pick it, and I'll be sure to wash it before eating.